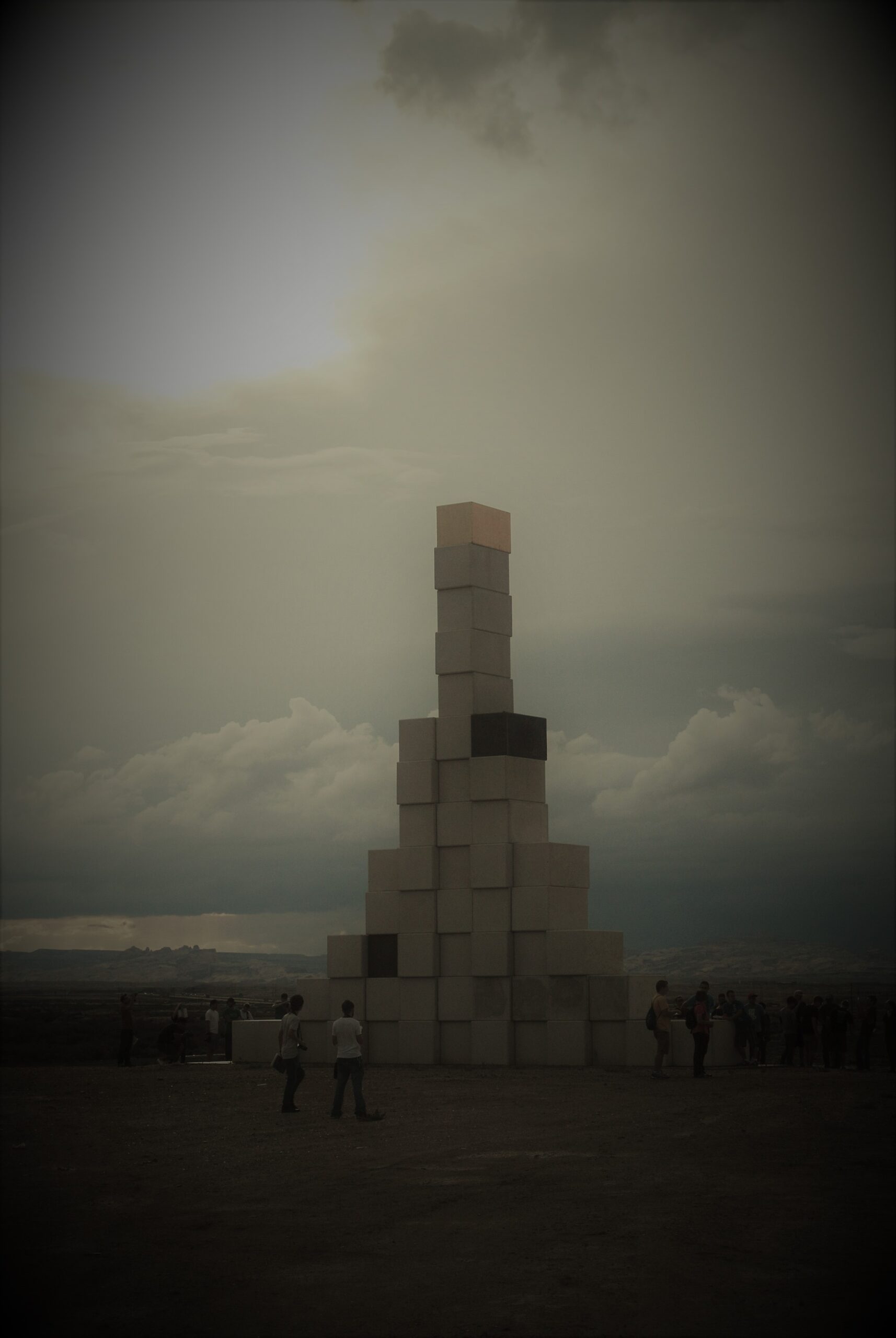 A Call to Action
Statement on Systemic Racial Injustice
During these times of social injustice, we have seen a powerful call to action. We have witnessed a unifying desire for our nation to fully confront the systemic injustices and white supremacy that have persisted in this country since its colonial beginnings.
The School of Architecture prides itself on its commitment to respect the communities it serves and the responsibility that this work has as a form of political action. It is clear, from current events, how great the need is for us to enact collective accountability and high standards: we must address, at minimum, how architects are to confront these inequities—or risk further propagating them.
As educators, we see this moment as defining for a new generation of design professionals. This is an opportunity to address systemic structures that propagate injustice. We must reflect upon current ways of teaching and practice, so we can confront these challenging issues, engage productively in uncomfortable conversations, and critically examine the status quo. Because the status quo is not working. It has not worked. It has excluded too many.
It must be recognized that architects and designers, if quiet, are complicit in perpetuating racial injustice in exclusion, policing, and red-lining. A commitment to equity, empathy, and resilience demands facing both the marginalization and exclusions that persist in our profession and design work. We see this moment as our charge to correct designers' role in perpetuating racial injustice. We must reimagine architecture's responsibility to promote change, drive discourse, and support diversity. We are committed to addressing these issues so that our students will be a transformative force that, through inclusive leadership, fundamentally changes our profession.
"You have to act as if it were radically possible to transform the world. And you have to do it all the time."
- Angela Davis
The School of Architecture understands this moment as a call to action and has voted to institute the following initiatives to proactively address systems of injustice in our curriculum, classrooms, experiences, and investments.
I. Include Black, Indigenous, People of Color (BIPOC), and other Underrepresented voices in all courses, across all years of the program including syllabi, guest lectures, guest critics, case studies, and coursework. At a minimum, an introduction of at least 10 % underrepresented participants or sources for every course this year and create a paragraph to include in the syllabus about how each course addresses the issue of inclusion. Our goal is to have a minimum of 20% – 30% underrepresented voices in all courses in next few years.

i. Foreground diversity in our local professional community wherever possible.

ii. Provide funding for honoraria for guest critics and guest lecturers.

iii. Include a paragraph in our syllabi of what can be done to make courses and course work inclusive.

II. Adopt an inclusive citation requirement for course assignments. Note this is encouraged for both students and faculty.

III. Define and publish critical terms and elements of social justice as they pertain to architecture.

i. Include students in these conversations.

ii. Require that every final graduate project will address social, environment or health justice aspects of each individually authored project.

IV. Provide financial accountability, transparency, and support for all students regarding the costs of printing, model materials, software, and hardware required to be competitive in the studio and other making courses.

i. Research average cost of particular courses, materials, and tools and provide students with estimates of cost and materials that may be required.

ii. Provide a space for the collection and redistribution of new and used materials. Provide a TA/GA position and involve students is setting up, curating, and maintaining this space.

iii. Provide pre-assembled packages of materials for courses or specific exercises when appropriate (such as in workshop or other early making courses) at a discount.

iv. Create a fund for alumni and local professionals to donate materials and money for studio production at all levels of the program.

v. Incorporate materials in course fees so that students can use financial aid to pay.

I. Provide access to tools and resources that support academic and professional growth.

i. Support students, faculty, and staff attendance/presentations at conferences and workshops that are led by BIPOC or focus on issues of justice.

ii. Support entrance fees for competition and activities that support justice in the field

iii. Create Teaching development grants for faculty to research and develop more inclusive and decolonized syllabi.

iv. Develop a NOMA/NOMAS chapter in our school, support or match membership fees, and provide support for full participation in opportunities offered by this organization.

II. Cease to support racially biased standardized testing by making this requirement optional in admissions.

i. Communicate to advisors and potential students our expectations and examples

ii. Develop transparent and holistic methods of evaluation for admissions including blind review of applications.

III. Review policies and procedures within the School of Architecture and the spaces that support our community relative to restorative justice, including the Studio Culture Policy. (college level)

IV. Program 50% of our public lectures from underrepresented groups.

V. Prioritize recruiting/retaining BIPOC students.

i. Further, develop and support our outreach and engagement with BIPOC communities

ii. Retool our summer programs to support underrepresented communities

iii. Start a scholarship fund to support BIPOC and first-generation undergraduate students

iv. Dedicate 25 % of our current graduate scholarship dollars to BIPOC communities.

v. Develop mentoring programs to support underrepresented communities; Take advantage of programs to support the school in designing an effective mentorship program: ACE mentor program; AICAE there is a local chapter here; UNP;

VI. Advance and acknowledge faculty and students promoting justice in the profession for BIPOC designers and marginalized communities through research, engagement, lobbying, participation in public debates and popular press, engagement in local profession, etc.

i. End of year awards to one professional, one student, one faculty who have done exceptional work.

ii. Create an online presence of practice and scholarly work.

VII. Cultivate a strong network of BIPOC professionals, alumni, and students.

VIII. Train incoming students and faculty about the racialized environment in the US and in Utah in particular. It is important to be familiar with the history and dynamics of race relations in the country.
Michael Abrahamson + Jim Agutter + Rima Ajlouni + Ajla Akšamija + Keith Bartholomew + Michael Barton + Linda D. Bastyr + Kimberly Beck + Derick Bingman + Cord Bowen + Martha Bradley + Jennifer Browning + Erin Carraher + Sydney Carrillo + Caroline Castleton + Steven Chodoriwsky + Craig C. Coburn + Keith Diaz Moore + Keith Findling + Ole W. Fischer + Beatriz García Freer + Julia Friedrichsen + Valerie Greer + Libby Haslam + Brian K. Hebdon + Lisa C. Henry + Alec Jacobs + Vincent Johnson + Kenner Kingston + David Kirk + Cory Jensen + Shalae Larsen + Brandi Lavoie + Sam Lieske + Mira Locher + Janie Lundgreen + Perry Martin + Grace McGeehan + Paul McMullin + Naheyla Medina + Charles Meissner + Jonathan Mills + Anne Mooney + Connor Morgan + Milad H. Mozari + Hannah Richland + Angie H. Roberts + Mykala Rogers + Jörg Rügemer + Brenda Case Scheer + Varun Selvam + Venisse Sitjar + Trent Smith + RK Stewart + Korey Taylor + Patrick Tripeny + Elpitha Tsoutsounakis + Hannah Vaughn + Mike Vela + Tyler O. Wallace + Andi Witczak + Atsushi Yamamoto + Hiroko Yamamoto + Dwight Yee + Shundana Yusaf
Contact us to add your signature.