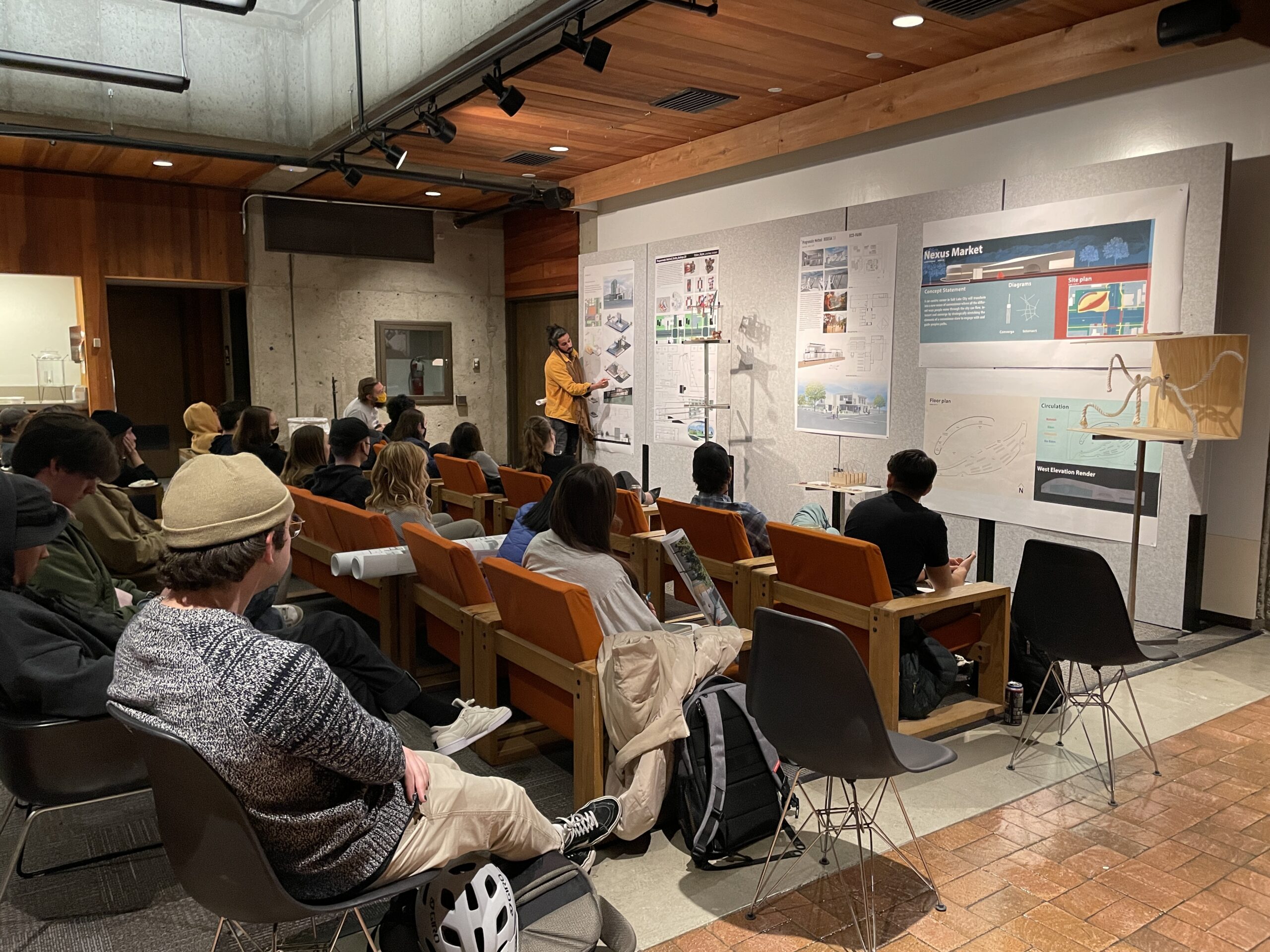 Program Overview
The Master of Architecture (M.Arch) degree offers a broad preparation of the spectrum of architectural practice while the Master of Science in Architectural Studies (MSAS) degree provides a deeper research expertise for those seeking a specific focus in their career direction. The M.Arch/MSAS program is designed for those students seeking to combine their broader professional practice and with a specific technical research focus.
Over their careers, successful practitioners in architecture and related professions (e.g., architectural technology, digital representation, construction management, urban design, or history/theory/criticism) learn much on-the-job about the deeper technical aspects of architecture. The joint degree program is designed to accelerate professional preparation in both architecture and related professions; and to provide the platform for quickly understanding how changes in design and technical requirements affect their professional activities.
Students seeking to take advantage of the M.Arch/MSAS program must meet current University of Utah admission standards and be accepted to both degree programs.
Upon enrollment, students in the dual degree program may then apply up to 12 credit hours of M.Arch course work towards fulfilling the requirements of the MSAS degree; and students may count up to 12 credit hours of MSAS course work towards fulfilling the requirements of the M.Arch degree. This option eliminates up to 12 credit hours that would be required for completing the two programs separately.  Because of this overall reduction in credit requirements for both degrees, a student enrolled in the joint M.Arch/MSAS degree program can expect to complete the two degrees in approximately 6 semesters of full time study.  A student enrolled in the joint degree program must complete all M.Arch and all MSAS requirements before either degree will be awarded.
Upon completion of both programs, the student earns two separate degrees: an M.Arch degree and a MSAS degree awarded by the College of Architecture + Planning.
Students who have been accepted to either the M.Arch or MSAS program only may decide to matriculate to the dual degree program within the first year of study.  This must be done with an application to the other degree program and in consultation with the Chair of the School of Architecture and the Director of Graduate Studies.
Transfer credit from another institution can be used to fulfill up to 6 credits of required courses and transfer credit from another degree program at the University of Utah can be used to fulfill up to 9 credits for required MSAS degree program courses.  However, the total number of credits for the M.Arch/MSAS degree programs cannot be changed.  Therefore, students will make up these credits in electives.