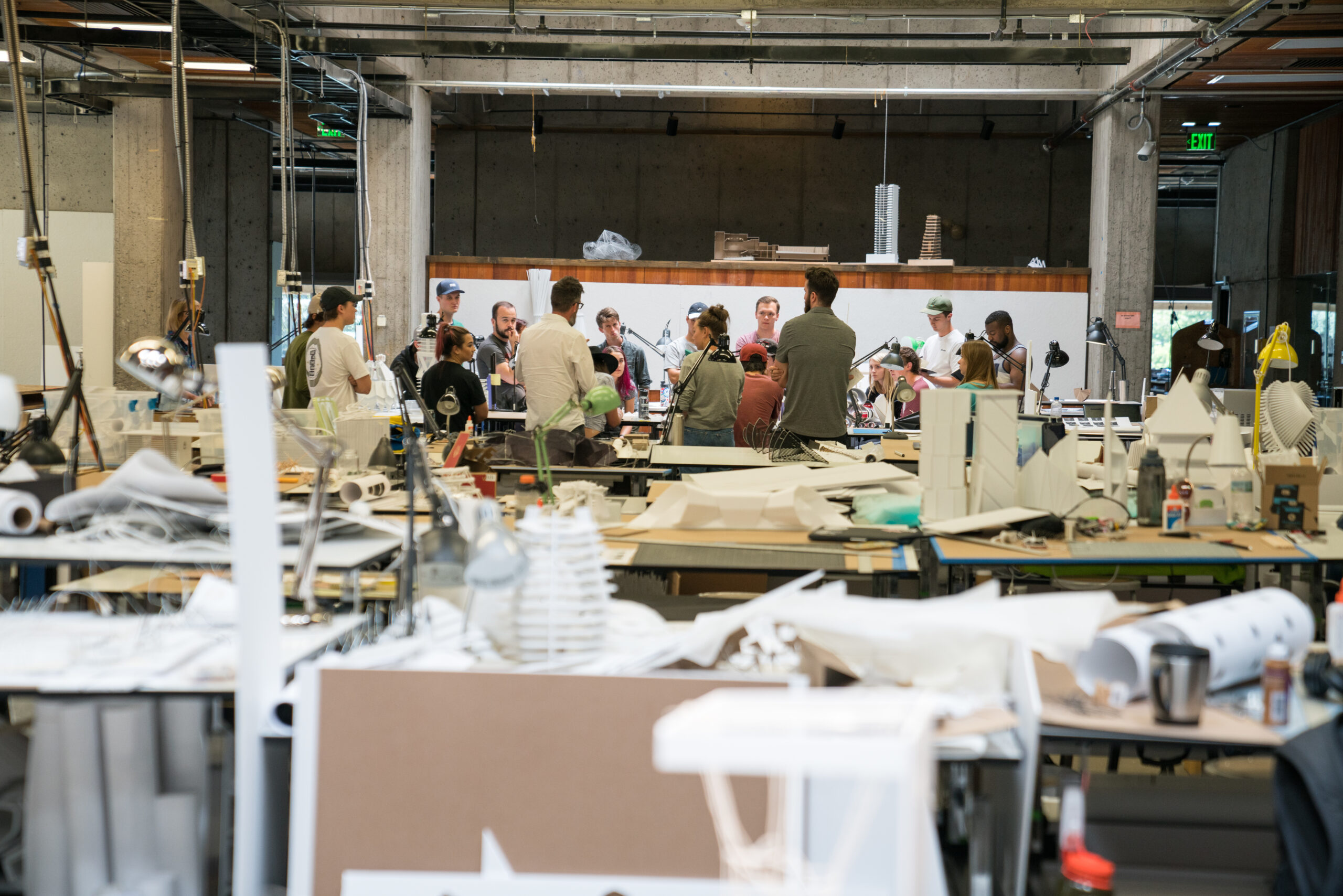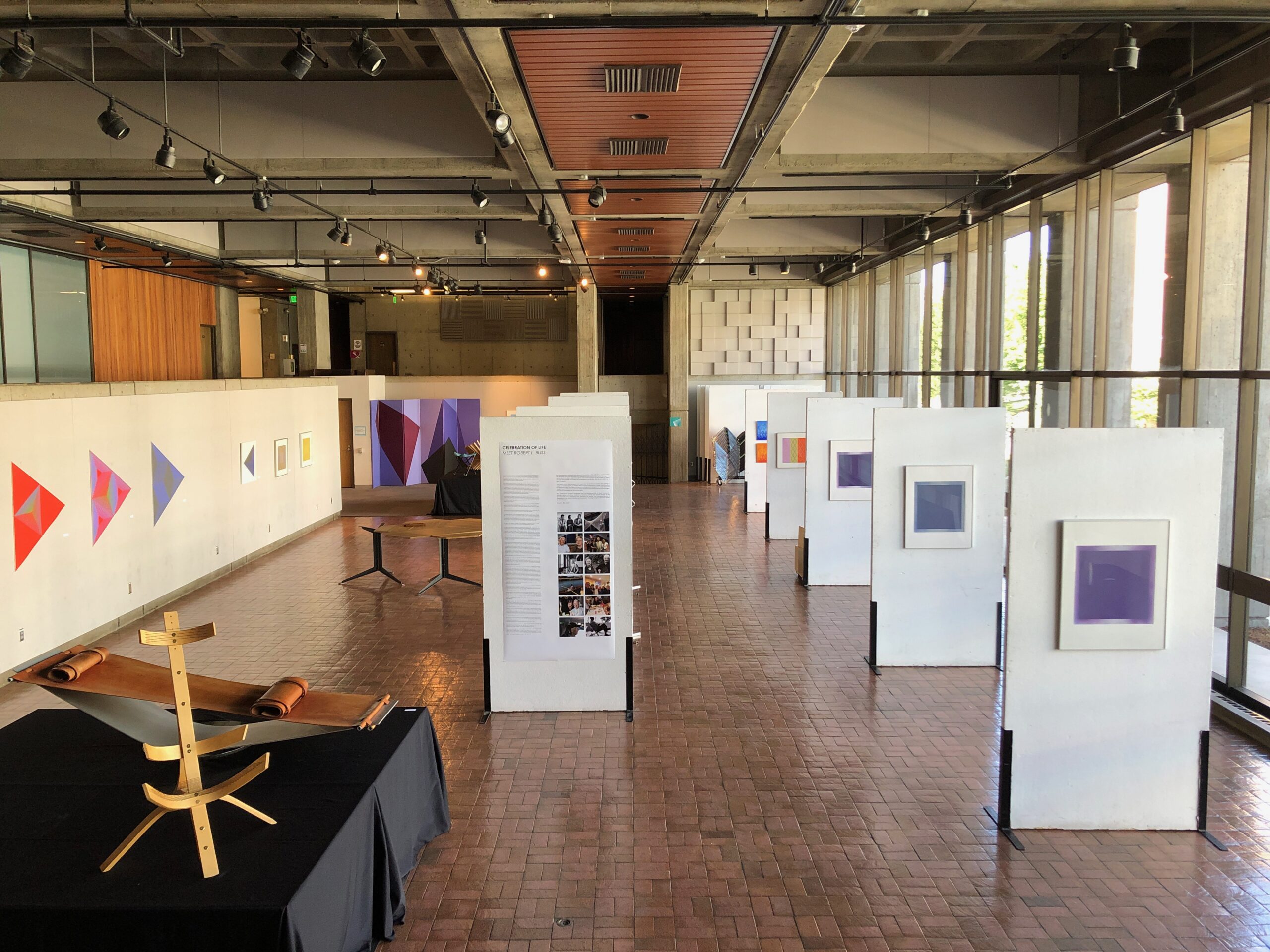 The Architecture Building is a part of the Art and Architecture Center, designed by the local firm of Edwards & Daniels Architects in the Brutalist style and built in 1970. It is a 47,000 gross square foot building that is highly regarded for its design by faculty, students, and the members of the architecture community. The building has gradually transformed over time with a number of remodels, the latest including the addition of an elevator in 2021. 
The current Architecture Building has generous public space, particularly the Roger Bailey Exhibition Hall ("the Bailey") used for exhibitions, juries, and receptions that are exclusive to the College. The building has large open studios, faculty and administrative offices, classrooms, an auditorium seating 90, a coffee shop with adjacent collaborative space, and a large, well-equipped shop with digital fabrication equipment. On the first floor is the Student Success Center, which is dedicated to providing academic services for College of Architecture + Planning students. 
There are two HP Enterprise m601dtn LaserJet printers, two Epson large-format color inkjet printers, and four HP DesignJet z6810 plotters available for student use and another two HP Enterprise m601dtn LaserJet printers, one Canon large-format color laser printer for faculty use. The printers and plotters are available to students and faculty 24 hours a day, 7 days a week. The College provides ink, toner, plotter paper, tabloid and letter-sized paper. The classrooms have fixed-projection equipment and screens installed. Students have access to the rooms if there are no scheduled classes. There are two Walltalker white boards, one is the auditorium and one in the faculty lounge. The College Fabrication Lab ("the Shop") contains a Universal Laser Systems ILS12.150 laser cutter and engraving system connected to a workstation computer with RhinoCAM software. The shop also is well-equipped with power and hand tools for use with wood and metal and has a loading dock and outdoor fabrication area. A full-time Computer Technician is available for computer and support, as well as a Fabrication Lab Manager, technicians, and student supervisors for the shop. 
 The College of Architecture + Planning utilizes a studio/classroom space at the AIA Utah headquarters, one of the first shared locations between the professional community and the academia.  
Spaces
printing room 
lecture rooms equipped with fixed projectors + whiteboards 
pin-up gallery 
loading dock / outdoor fabrication area 
outdoor courtyard 
small study areas 
café 
Available building tools / resources
a variety of color/bw inkjet printers 
printer paper, toner, + ink  
hand / powertools 
laser cutter / engraver 
computer numerical control machine (CNC) 
laptops for checkout 
technical support