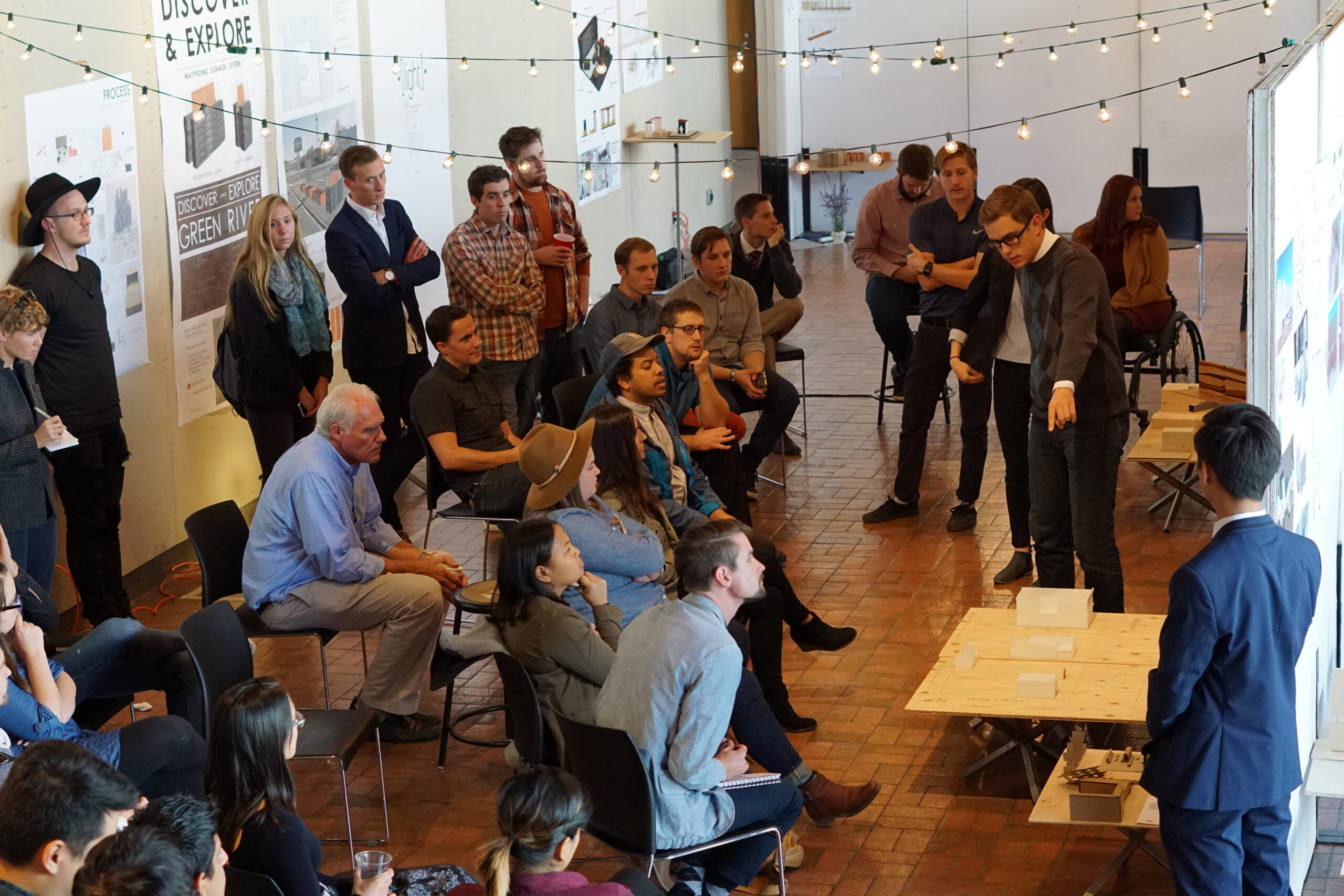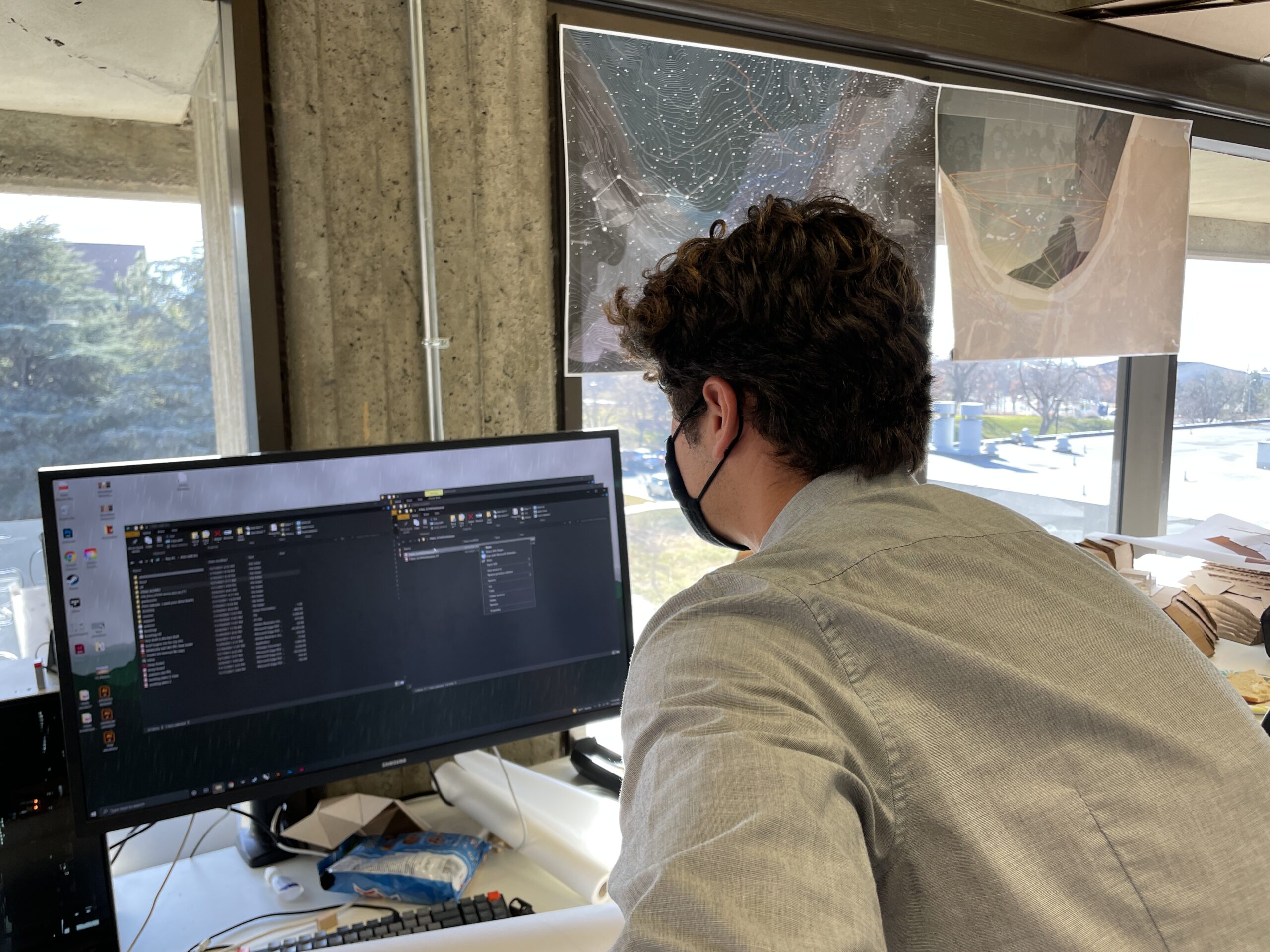 Architects shape the building environment, from buildings to neighborhoods, cities and regions. Architecture involves the art and science of designing and building structures and spaces, and relies on creative, problem-solving skills, critical thinking, and technical aptitude. If you are interested in and passionate about thoughtfully designed environments that have the physical and emotional well-being of individuals and communities in mind, then a degree in architecture is a great fit for you.
The School of Architecture has developed several core values over the years that have guided our academic programs: design excellence, community engagement, cutting-edge technology and innovation, student empowerment, design-build, sustainability and urban ecology, and a thoughtful approach to history, theory, and globalization.
As a member of this community, you can engage with design opportunities, building and digital technologies, issues of social and ecological responsibility, and the scholarly study of the history and theory of the built environment. At the core of these interests lies a common concern for the well-being of individuals, communities, and natural systems as well as constructing and maintaining the highest quality in our built and natural environments.
In our programs, you will learn to:
Examine and apply the fundamental role of the architect in society and their ethical responsibility to sustain and preserve the environment; gain a respect for diversity and the relationship between human behavior and the physical environment.
Cultivate the values of architectural and urban design, its standards of measurement, and how to communicate those values in verbal, written, and graphic form.
Learn the historic evolution of architectural design and the environmental and contextual influences that shape its development.
Develop skills in composition, theoretical perception, critical thinking, and the qualitative assessment of design.
Understand the technical aspects of building design, including structural assemblies, environmental systems, sustainability strategies, strength and appropriateness of materials, and constructability.
In the undergraduate pre-professional architecture program, students build basic knowledge of these many sides of architecture through a set curriculum. Students take courses that are directed toward a strong foundation in the technical, graphic, and design areas of architecture. As a design-centered curriculum, the coursework amplifies consistent studio exploration with strong digital work, history and theory, as well as the technologies and methods of making buildings. Students with an undergraduate pre-professional degree in architecture from the University of Utah are qualified to apply to enter two-year graduate professional degree programs or join the building industry through entry-level employment opportunities.
Our accredited graduate Master of Architecture program has dual tracks: a two-year track for students with an undergraduate pre-professional degree in architecture and a 3+ track for students with an undergraduate degree in a discipline other than architecture. The M.Arch. program prepares students for professional careers in architecture through an integrated curriculum, including design studios, communications, structures, building technology, history/theory/criticism, professional practice, and elective courses. The M.Arch. program offers many unique opportunities including an award-winning design-build program, immersive academic experiences in community engagement, and faculty-led research projects. The Master of Science in Architectural Studies (MSAS) program is a post-professional graduate degree for students seeking education in a specialty area of architectural research.
Please visit the rest of our website to learn more about our programs, and don't hesitate to reach out if you have any additional questions about studying architecture—we would love to meet you!