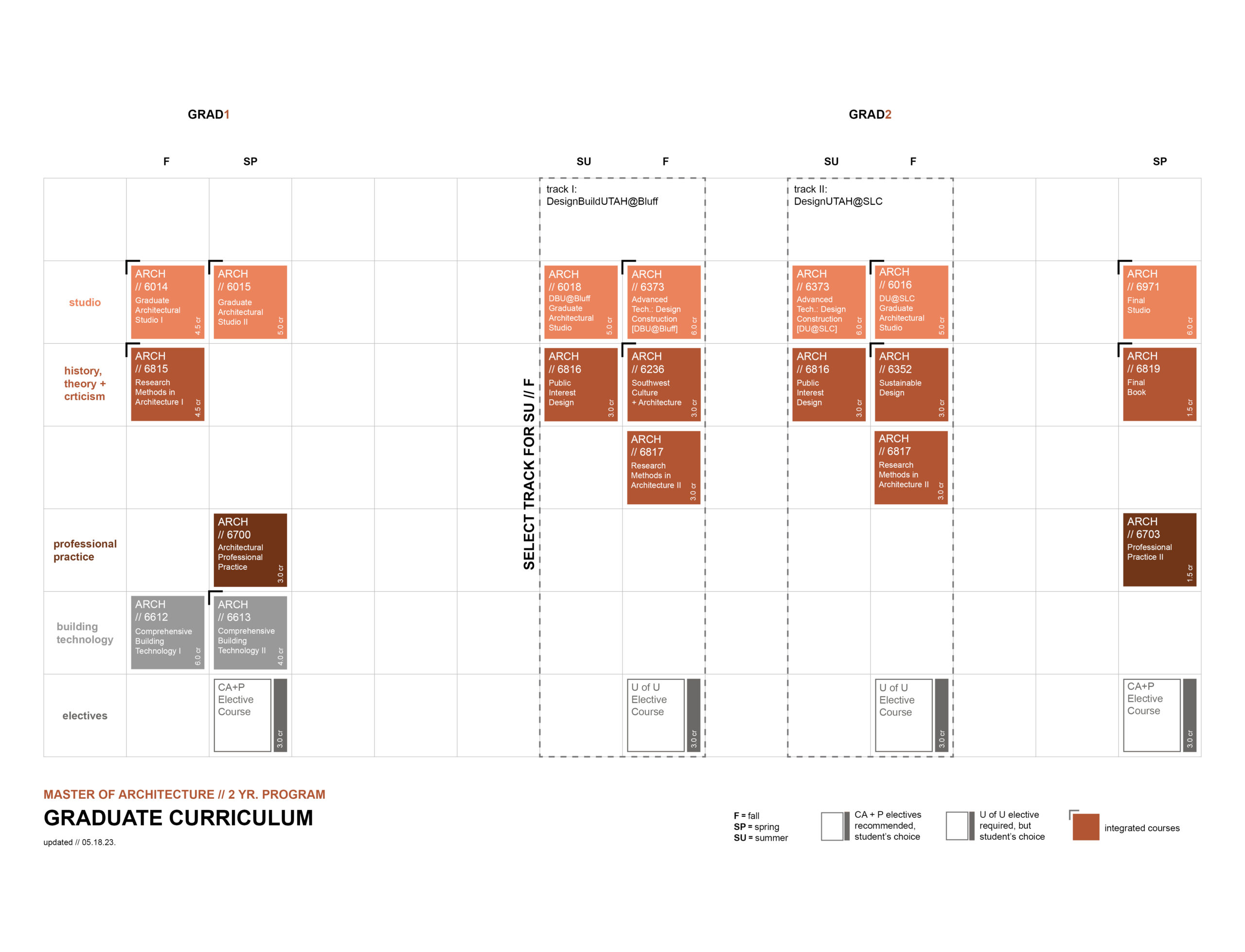 Program Overview
The Master of Architecture (M.Arch) is an accredited, professional degree that provides students with a comprehensive education leading to the practice of architecture. It is designed to allow students opportunities to prepare for specialization in the field in the areas of architectural design and representation, architectural technologies and building performance, digital fabrication, architectural history, society, and culture. Applicants for the 2-year M.Arch program must have an undergraduate degree in architecture.
The School of Architecture curriculum is focused on integration and the process of design, research, and thinking. The curriculum makes meaningful connections between the different areas of instruction: design, research methods, history and theory, building technology, communications, and professional practice through the design of a sequence of integrated courses taught collaboratively to illustrate the connections between areas of instruction and the importance of each area for the ethical practice of architecture.  At the heart of the curriculum is the recognition that architectural practice is inherently value-laden and that therefore recognition of the values underlying our processes and products is essential in our research and teaching.
The program is organized to allow students to choose an area of focus after the first year, which consists of a foundational sequence focused on the design process, research, professional integration and building technologies. The second year allows the student to choose an immersive experience through our DesignBuildUTAH program, as well as develop a self-authored masters project.
---