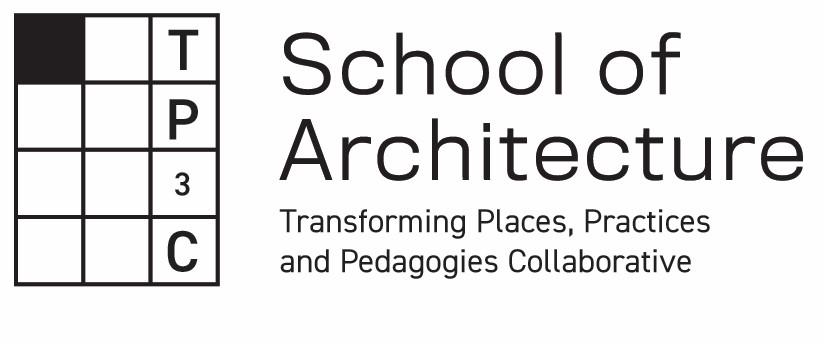 The built environment is growing exponentially in scale and complexity, owing to crosscutting demands of occupant comfort, energy efficiency, and new modes of live-work arrangements. Architects are faced with steep demands to buttress their creative designs with technologies and practices that are firmly based on sound research practices. Buildings are responsible for 40% of global energy consumption and 33% of greenhouse gas emissions. Ensuring new buildings are sustainable and energy-efficient while maintaining cost-efficiency and occupant comfort is key to our efforts to tackle climate change while sustaining growth. Academic researchers focus on these issues but lack the context of real projects. At the same time, efficiency and market forces make in-house research prohibitively costly for all but the largest architectural/engineering/construction (AEC) firms.
To address these intersecting needs, Transforming Places, Practices and Pedagogies Collaborative (TP3C) aims to become the preeminent architecture and building science research facility in the Intermountain West and beyond. TP3C seeks to bring together experts from architecture and building science at the University of Utah together with federal funding agencies and industry partners in order to bridge the divide between academia and industry, enable the discovery of creative solutions to pressing challenges facing the AEC industry, and accelerate the adoption of research into the architectural practice. Achieving these goals would bring innovation to the forefront within the profession, and ensure rapid implementation of newest materials, technologies, and practices directly into the burgeoning architecture of Salt Lake City and beyond.
The mission of the TP3C is to:
Develop new knowledge, tools, processes, and spur innovation in architecture
Engage in cutting-edge, interdisciplinary research that addresses current challenges in architecture
Bridge the gap between architectural profession and research, and engage with the industry in collaborative research projects
Extend design excellence and application of research results into communities through our outreach efforts.
For more information, please contact Dr. Ajla Akšamija.