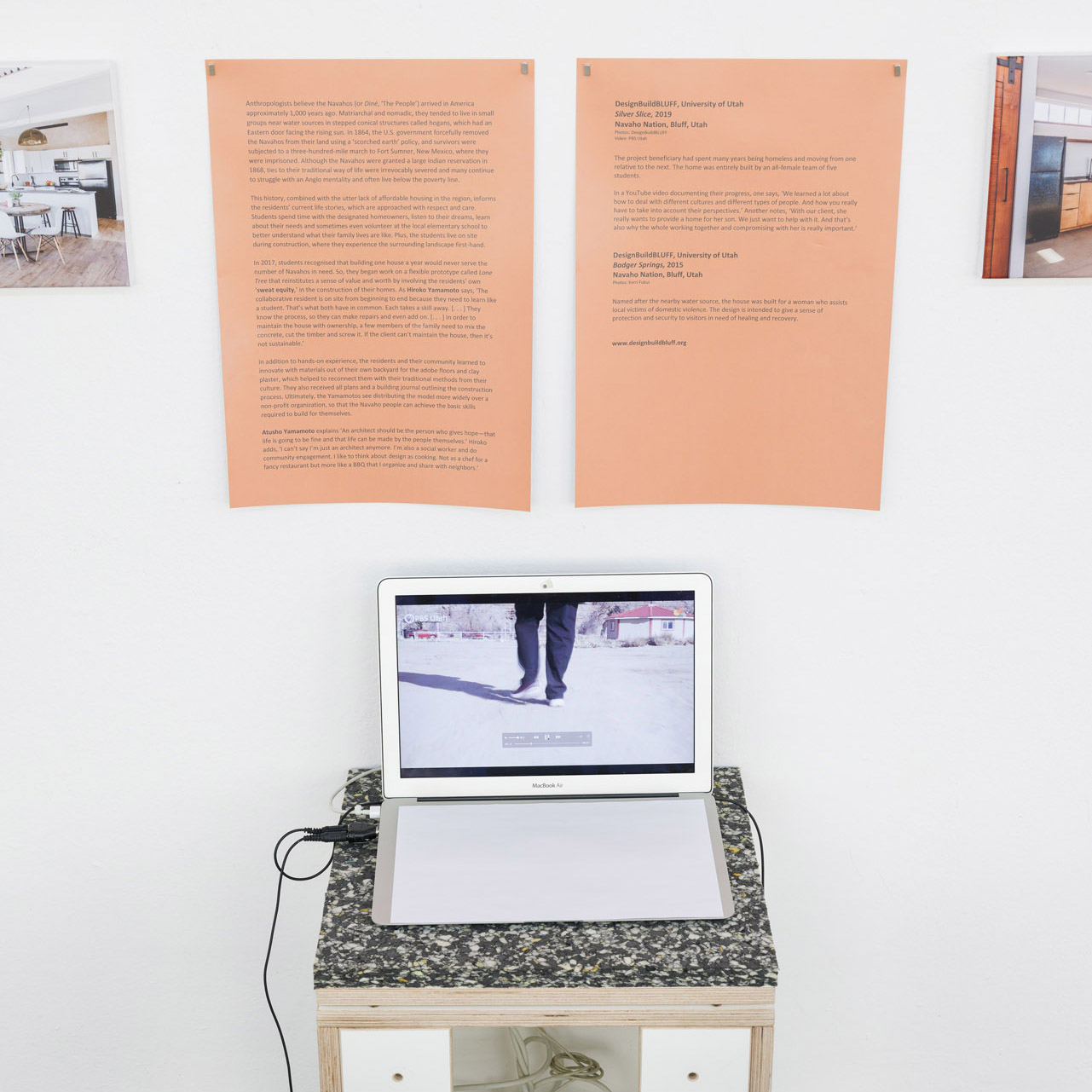 This story originally appeared in the Art Viewer.
For the original article and additional photos, please click here.
Among global designers, such as Võ Trọng Nghĩa Architects (Vietnam), Emerging Objects (USA), Husos Arquitecturas (Spain), ZAV Architects (Iran), CCA Architectural Ecologies Lab (USA), Practice Architecture (UK), People's Architecture Office (China), Stephanie Chalthiel/MuDD Architects (France/ Spain), MUD projects (Netherlands), and Abeer Seikaly (Jordan) – work by the University of Utah SoA's Design-Build Program, DesignBuildUtah@BLUFF was featured in an Exhibition at the Kunstraum München in Munich, Germany. The exhibit was titled Houses That Can Save The World and was held from June 16th to July 31st, 2022.
The purpose of the exhibit was to showcase worldwide approaches to sustainable and sensible design solutions for places we refer to as "homes", amidst the evolving global challenges we face including climate change and polluting plastics, global migration, and its accompanying geopolitics, rapidly expanding cities, and an aging population. The exhibition resulted in the publication of a book with the same title as the exhibit, Houses That Can Save The World, published by Thames & Hudson, London, which will be available in November 2022.