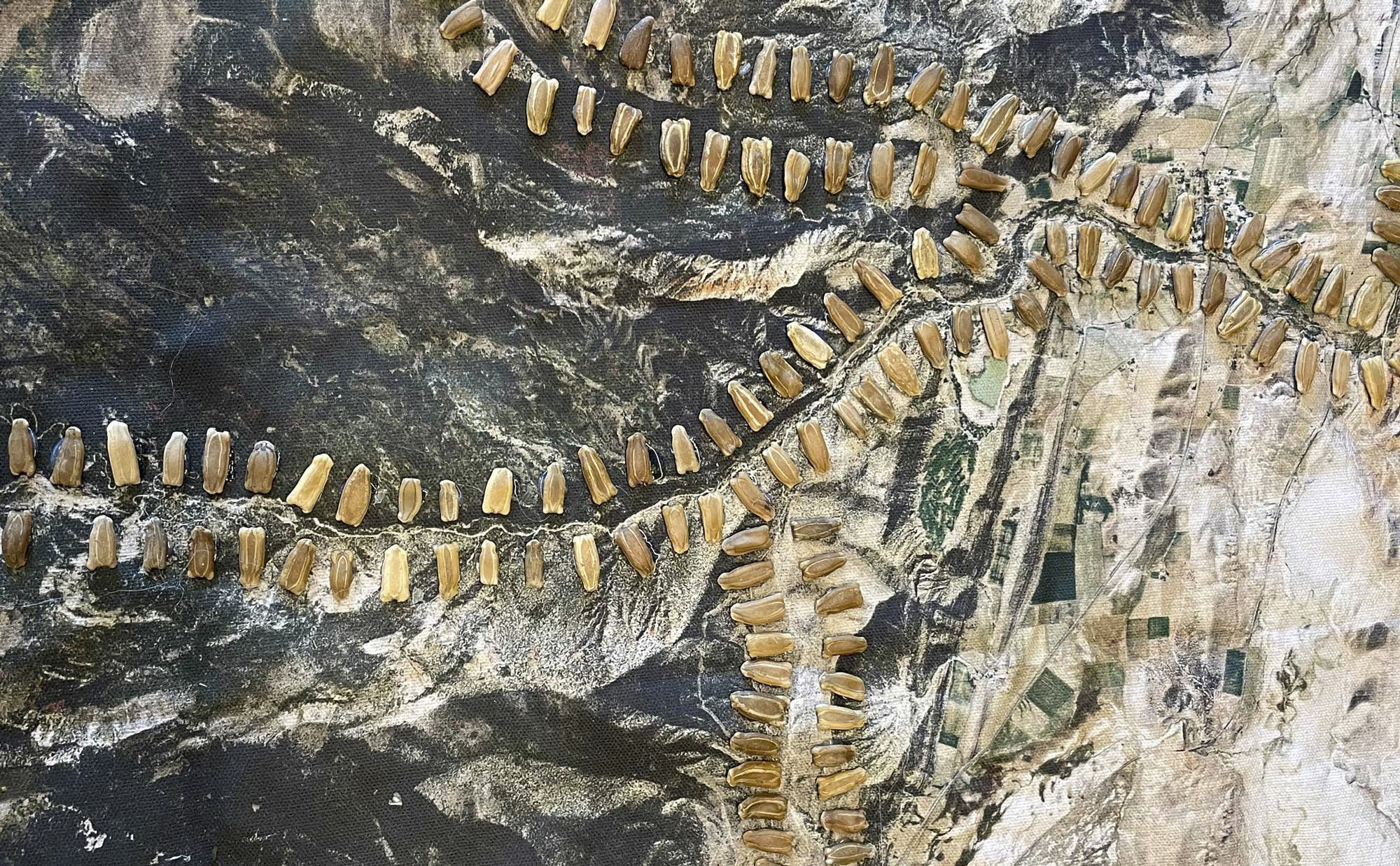 The exhibit, titled The Center Can Not Hold, by Professor Anne Mooney and John Sparano, Principals at Sparano + Mooney Architecture, and Hannah Vaughn, Principal at VY Architecture and an Adjunct Assistant Professor, was recently held at the Granary Arts art gallery.  The exhibition conceptualized the temporal nature of a "center" idea of place and its memory through the perspective of architecture.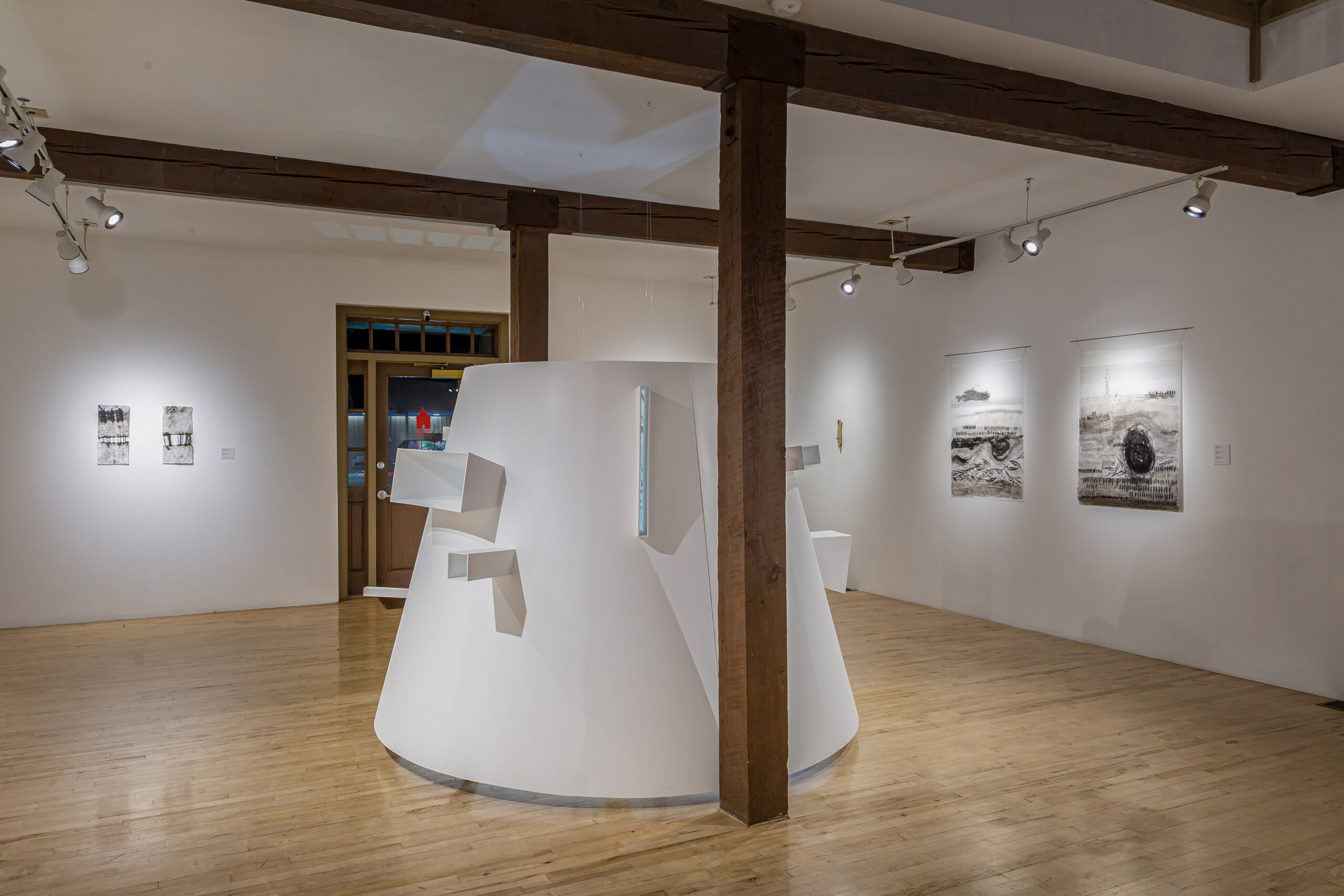 The team constructed a full-scale oculus, referred to as a "heuristic device" that offers fragmented views of altered and handcrafted maps of central Utah to illustrate different perspectives, transience, and change over time. The team's underlying concept was to challenge our conceptions of place and present a concept that positions people at the "centers" of architecture and lets the nature of the place develop and evolve around their experiential paths.
For a detailed overview of this exhibit with illustrations and a video dialogue on this topic, please visit this link.