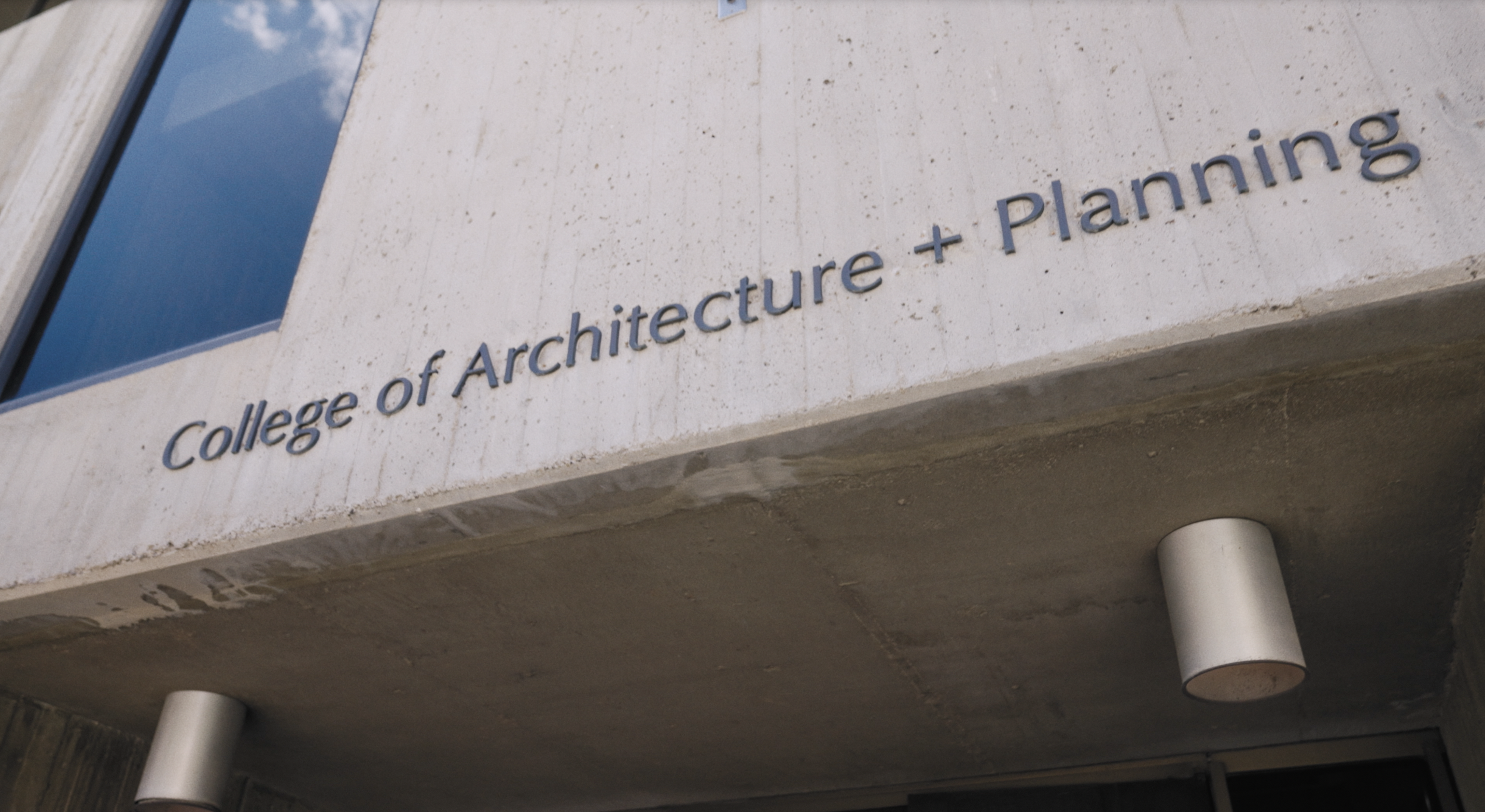 The University of Utah School of Architecture is receiving a permanent endowment from the American Institute of Architects (AIA) Utah chapter to support underrepresented students.
Through a generous $60,000 gift, AIA continues to fund architecture students on their path to completing their graduate studies. A work that started in 1967 with the establishment of an annual scholarship.
"We understand that not everybody has the same resources, and it is important to support people navigating the education system," said Jessica Hoffman, 2023 AIA Utah President. "We hope to diversify our profession, and this initiative is part of our work to find ways to provide assistance and mentorship to underrepresented students in our state."
AIA Utah has been working with the College of Architecture + Planning over the last 56 years on different initiatives to mentor and support students through portfolio reviews, scholarships, and, most recently, a partnership to include a design studio at the AIA Utah office, in the historic Ford Building in downtown Salt Lake City.
"This endowment is very important to us," said Robert Pinon, 2022 AIA Utah President. "We want to continue our legacy of support, committed to growing upon it, helping more students through the years to come."
For Keith Diaz Moore, Dean of the University of Utah College of Architecture + Planning, the initiative "reflects the close connection the School of Architecture has with the professional community and the belief Utah architects have in the 'Utah School,' which for the past decade has promoted an Ethic of Care as central to what it means to be an architect. This has led to graduates dedicated to the proposition that good design must exhibit the values of environmental stewardship and inclusion."
With this endowment, AIA Utah joins chapters that launched endowed scholarships in collaboration with higher education entities nationwide, including AIA Cleveland with Kent State University, AIA Montana with Montana State University, and AIA San Antonio with The University of Texas at San Antonio.
"AIA Utah members should be proud of this endowment and the opportunities it will provide future architects," said AIA EVP/Chief Executive Officer Lakisha Ann Woods, CAE. "The donation by AIA Utah, along with the other AIA chapters that have launched endowed scholarships, will help diversify the profession and bring new voices to the architecture community."