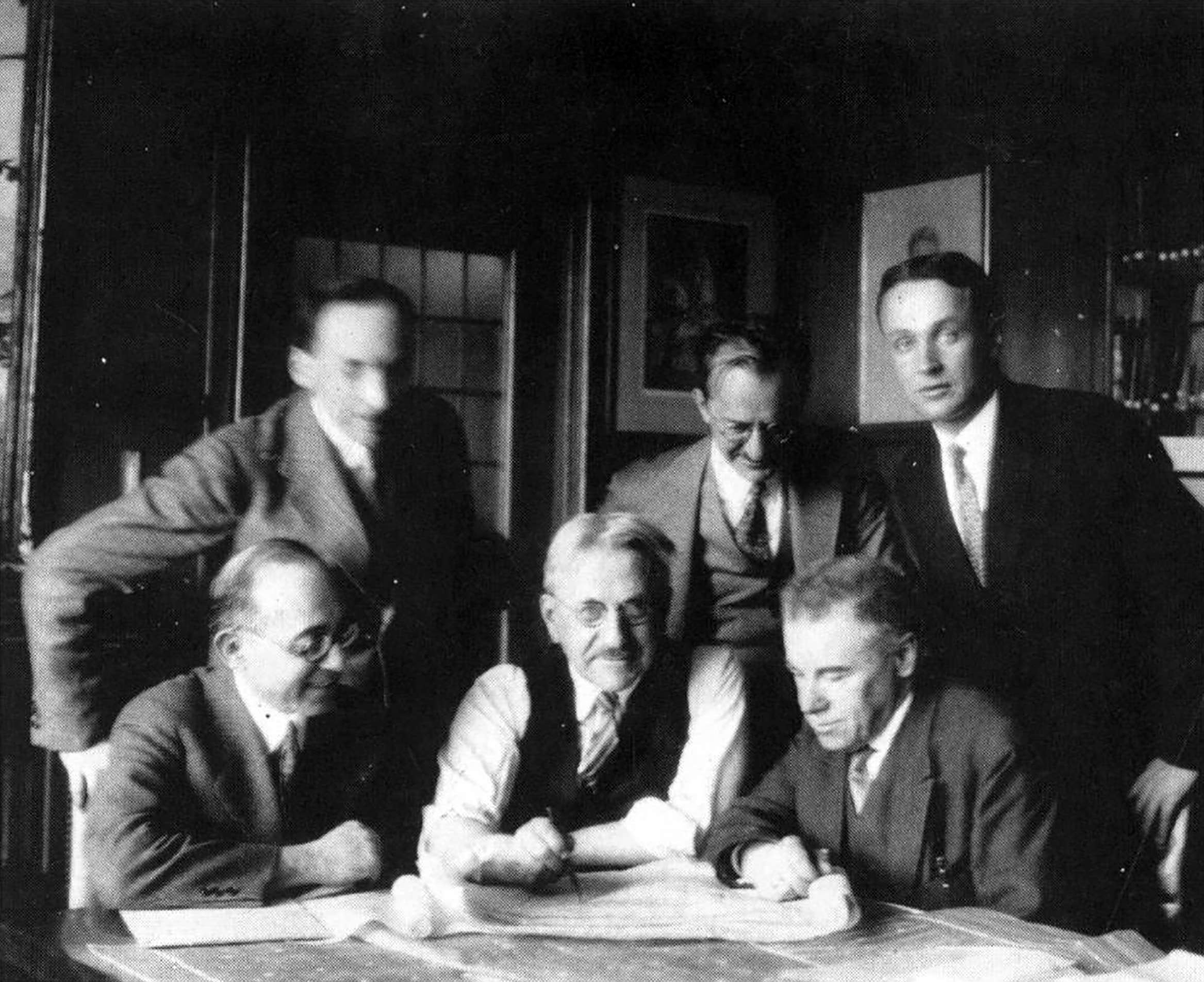 Assistant Professor Michael Abrahamson published a bibliographic article about the twentieth-century US architect Albert Kahn as part of the Oxford Bibliographies on Architecture Planning and Preservation. Following the unusual format of this distinctive publication, Abrahamson has categorized and summarized nearly 100 sources discussing the work of Kahn and his firm. In concert with dozens of other articles by scholars in the field, Abrahamson's article will serve as a resource for future researchers interested in making original contributions by building on existing literature.
You can read a preview of the paywalled bibliographic article here.
Image: Partners of Albert Kahn Associates with Albert Kahn in the center. Photographed at their office in Detroit, 1920s. —Albert Kahn Associates records, Bentley Historical Library, University of Michigan.