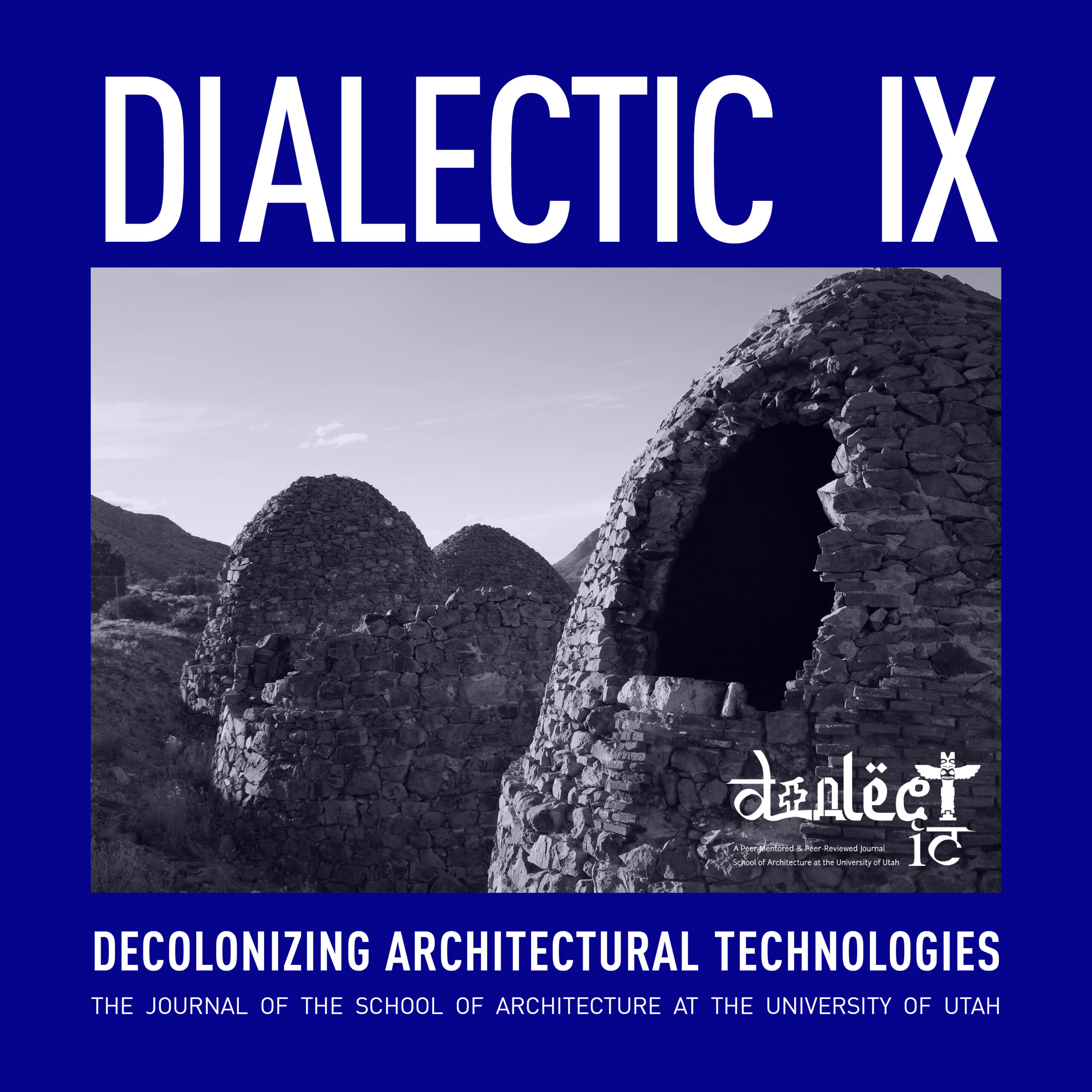 The School of Architecture is announcing the publication of Dialectic IX: Decolonizing Architectural Technologies journal.
Dialectic is the refereed journal of the School of Architecture at the University of Utah. Established in 2012, the journal brings together the most competing opposing voices on the most compelling questions in the discipline today. It interrogates the issues, values, methods, and debates that are most important to the community of educators at the University of Utah and elsewhere.
To download the full issue, click here.