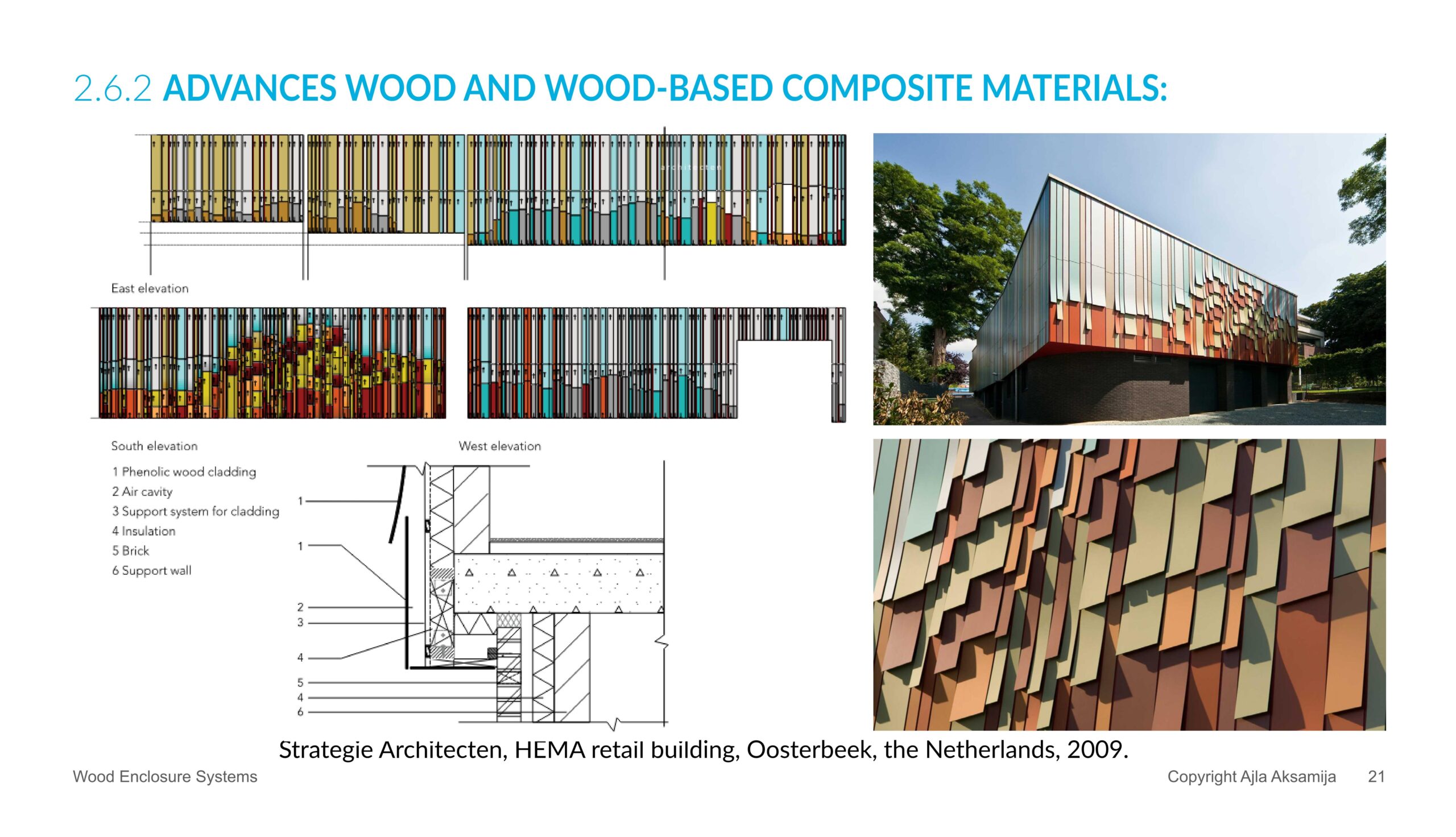 Ajla Akšamija, Professor and Chair of the School of Architecture, presented a keynote address at the Mass Timber Enclosure Symposium, organized by the RDH Science on November 16, 2021.
Professor Akšamija's presentation, titled "Wood Enclosure Systems: Design and Research Considerations", discussed the applications of wood in building enclosures, as well as design and building science considerations in relation to high-performance facades. High-performance facades are defined as building enclosures that use the least possible amount of energy to maintain a comfortable interior environment, which promotes the health and well-being of buildings occupants. However, we need to start differentiating operational energy use of buildings vs. embodied energy as we strive to decarbonize the built environment. Wood, as a natural and renewable material, can be used effectively to decrease embodied energy of building skins and improve their overall environmental impact.
There are many design considerations when using wood in building enclosures—aesthetic qualities and expression, material properties, durability, maintenance, technical detailing, moisture transport, fire resistance, and long-term performance. Advances in wood and wood-based composite materials, fabrication techniques, and construction methods are offering new solutions for integrating wood into building skins, including cladding and framing components. This keynote presentation illustrated design methods with case studies and provided insights from recent research and future directions.