SoA graduate students were recognized at the AIA Utah Annual Conference by receiving AIA Utah 2022 Student Design Awards.
Sahar Assadi and Makenzee Johnson received the 2022 Student Honor Award for their project Rijeka/Opatija Eco-Village and Community Gardens. The project design creates residential spaces, both permanent and temporary, community gathering, event, and learning spaces, and vast community gardens.
Jaden Robertson and Aastha Shrestha received the 2022 Student Merit Award for their project Panorama Hub. The project design facilitates connection and interaction between tourists and locals by creating spaces for shared activities and living. Panorama Hub strives to incorporate resiliency by developing a close relationship with nature by utilizing passive design strategies, framing views, and minimizing overall ecological impact.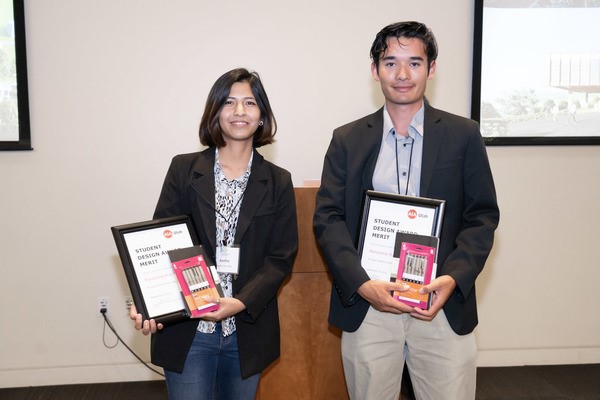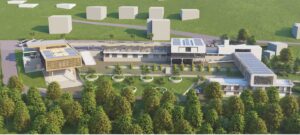 Students designed the projects during the Spring 2022 semester as part of the integrated curriculum, ARCH 6015 Graduate Studio, taught by Professor Jörg Rügemer, and ARCH 6613 Comprehensive Building Technology II, taught by Professors Ezgi Bay and Ajla Akšamija.
Congratulations to our students!