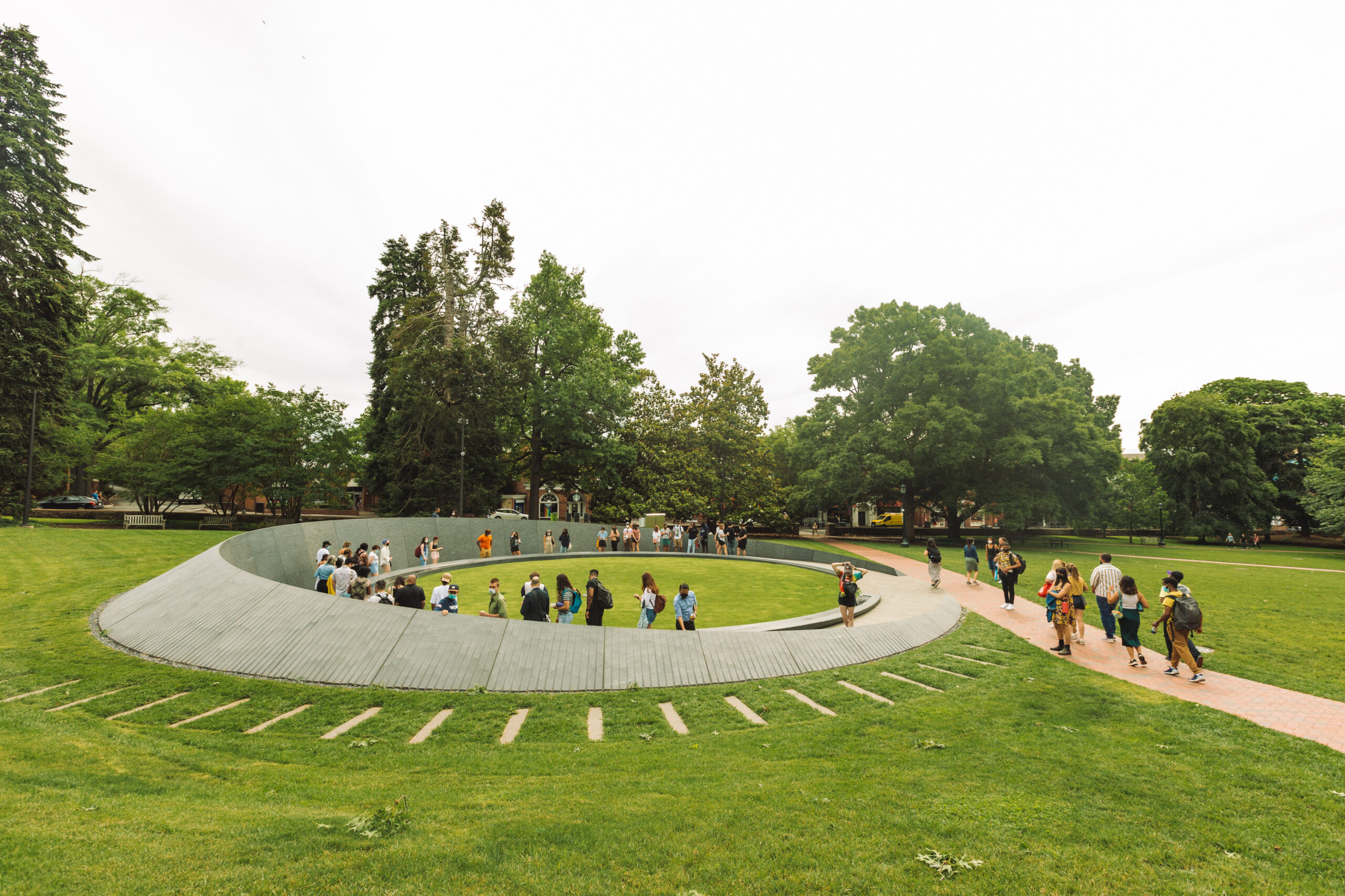 The Design Futures Public Interest Design (PID) Student Leadership Forum is a five-day, interdisciplinary forum focused on bringing together designers, strategists, artists, scientists, and futurists to facilitate and advance responsible design and strategy practices that consider the ethical, cultural, environmental, political, and economic challenges and opportunities of future products, services, and systems. Conversations are framed to engender leadership and skill-building for future leaders hoping to use design as a tool for social equity and positive change in underserved communities.
This summer, student and faculty representatives from the College of Architecture & Planning participated in this five-day event convened from May 31st to June 4th, and was hosted at the University of Virginia's School of Architecture in Charlottesville, VA. The event brought together over 70 student leaders and over 25 academic and practitioner faculty from across the national, leading academic institutions and both private and non-profit based practices.
Representing the University of Utah, participants included Assistant Professors Steven Chodoriwsky and Valerie Greer who served as faculty advisors, and students Priyanka Siriki (Graduate student, SOA), Heather Leighton (Graduate student, SOA), Mya Nguyen (Undergraduate student, MDD), Chandler Isbell (Undergraduate student, MDD) and Andrea Garfinkle-Castro (Ph.D. student, CMP).
For more information, visit here!